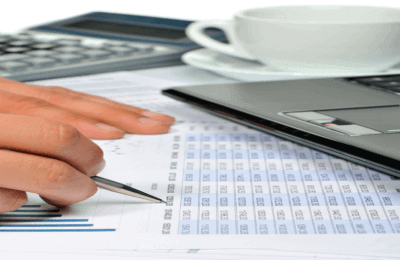 IBM Planning Analytics | Cognos
"Our on-site managers have greater visibility of budgets and can be more hands-on than ever before. It has saved a lot of time"
Benenden Healthcare
Budgeting, forecasting & planning for SunSystems


Performance Management

Excel is fine in a small company where the entire budgeting and planning process is handled by one person. But once you start collaborating on forecasts and budgets, the process can become a nightmare.

Ideally, you need a solution that combines the flexibility of Excel with the streamlining capability of made-for-purpose software. IBM Planning Analytics for SunSystems is that solution.

IBM Planning Analytics offers mid-size organisations all of the software they need, at a price they can afford.
What-if modelling


Business users can build and test scenarios with powerful "what-if" modelling capabilities and then update plans immediately using write-back capabilities to align the right resources to capitalise on new opportunities.

Streamlined information gathering, aggregation and analysis


Centrally managed data, business hierarchies, rules and calculations to eliminate data silos and inconsistencies throughout the organisation

Intuitive planning environment


A flexible, accurate planning environment that browser deployment, workflow, and email alerts

Enhanced analysis features


A powerful in-memory analytics engine delivers fast, multidimensional analysis that can lead to greater operating efficiencies, enabling a new level of insight and action, as well as speed

Tight integration with Microsoft Excel


An Excel and web-based interface that allows business users to easily contribute data using familiar tools
Self-service reporting and dashboards


Business Intelligence

Mid-size organisations need targeted, timely and accurate information - information that can successfully drive strategic and tactical decisions.

Too often, the information they need is located in inaccessible silos of data. And too often, that data is only available in a form that makes it difficult to understand and interpret.

With IBM Planning Analytics, data is presented in a business context that business users understand while ensuring data accuracy and consistency throughout the organisation. This allows executives and managers in different departments to spend more time analysing data and less time arguing over what data is correct. Write-back capabilities allow these insights to be turned into specific plans and actions for better business outcomes.

Decision-makers can interact with information and get relevant insights wherever they are, and however they prefer to work - on the web, on iPad and Android devices, or within a personalised workspace - even when they are disconnected from a network.
Flexible, self-service design

- reduces the costs and time of sharing information throughout the organization

Broad access to insights

- supports the needs of decision-makers company-wide, wherever and however they choose to work

Visualisation

- brings your data to life for interpretation and analysis

Ease of use

- enables everyone from beginners to experts to create accurate, timely reports for decision-making

Enhanced analysis features

- including ad hoc, production, operational, and dashboards