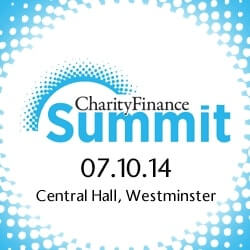 Charity Finance Summit
7th October, Central Hall, Westminster
LAKE is a specialist provider of financial management solutions to the not-for-profit sector and this exhibition is a major opportunity to showcase the latest that LAKE solutions have to offer the sector.
Macy Nettleton, Senior Account Manager for LAKE, comments:
"We have been working in the charity sector for over 20 years and the focus has always been process improvement and making savings. Initially, the focus was reporting. More recently, it has grown to encompass invoicing and purchase management."
"Lately, we have seen evidence that the next wave of process improvement is likely to be forecasting and planning. Charities are looking for something that is more robust and easier to use than simple spreadsheet based systems."
Meet us on the LAKE stand in the exhibition.
---

Contact us
0113 273 7788