Source-to-Contract


Software Solutions

Source-to-Contract solutions help in the sourcing and ongoing management of suppliers. They support initiatives to streamline procurement, ensure compliance and manage supplier risk. The key components of Source-to-Contract are Supplier Relationship Management, Sourcing and Contract Management.

Source-to-Contract solutions:
Reduce administration costs
Highlight opportunities for savings
Improve visibility of process
Ensure compliance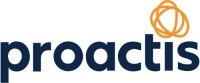 We recommend Proactis
LAKE has more than 25 years experience of delivering financial and business management solutions to organisations around the UK. All our solutions are based on market leading software. Proactis is our recommended solution for Source-to-Contract.
One of the great things about Proactis is that it is a modular system; you buy what you need now, then add modules when you are ready to do so. And all modules combine into one fully integrated solution.
To learn about the range of Proactis Source-to-Contract solutions, choose from: