The Short Answer
E-Invoicing (also known as Electronic Invoicing) is the exchange of an invoice between a supplier and a customer in electronic form. The format of the Electronic Invoice enables the customer to enter it directly into their ERP or Financial Management system. Electronic Invoicing removes the need to print and manually key data. It also removes the need for expensive and often troublesome Scanning and OCR technology.
---
EDI - Electronic Data Interchange
Electronic Invoicing is a form of EDI in which communication takes place electronically between computers. Human intervention is only required for the purpose of troubleshooting, quality control and other special conditions. Another commonly used form of EDI is electronic purchasing. That is the transmission of purchase orders directly from a buyer's system into that of its supplier.
EDI is a concept that dates back at least to the 1970s. Put simply, its purpose is to reduce cost and quicken the pace of commerce.
We have been in business since 1991 and every system we have implemented has been driven in part by a desire for streamlining. Nobody wants to key information into a computer when they don't have to. It takes too much time, it costs too much, and is prone to human error.
EDI is a response to this drive for efficiency that covers the transfer of information between you and partners you trade with.
That being so, why isn't everyone doing it?
Affordable EDI with Advanced Data Automation
The problem with EDI has been one of cost and complexity. System changes can be expensive and you may have to repeat the process for each of your trading partners. It's not that EDI is a bad idea, it's just that it is impractical to hope that you could get all your trading partners to agree to system changes you require.
However, all that is about to change.
Advanced Data Automation makes E-Invoicing affordable for nearly everyone. It lowers the cost of EDI and removes all the complexity.
With Advanced Data Automation from LAKE your suppliers don't have to make any changes to their systems. You get all the data you need, in the format your systems require. And you can have it from day one.
Intrigued? I hope so. To find out more, please take a look at the Advanced Data Automation area of our website or call me now on 0113 273 7788.
---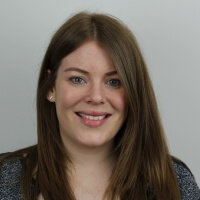 by Amy Jones
E-Invoicing specialist and blog contributor.