LAKE FINANCIAL SYSTEMS

Improve Control - Streamline Process - Drive Performance
Financial and business management solutions based on market leading software and 27 years' experience across a wide range of sectors
Our Solutions
INFOR SUNSYSTEMS
SunSystems is a powerful financial management platform with the depth to adapt to markets as diverse as Not-for-Profit, Financial Services, Oil & Gas, Leisure, Corporate Head Office and others
Powerful, user-friendly reporting
Highly configurable
Flexibility to grow… anywhere!
Unrivalled multi-currency and multi-company capability

SAP BUSINESS ONE
Flexible and affordable ERP software for small to mid-size organisations
SAP Business One is comprehensive solution for all your business management needs including:
Accounting
Order Management
CRM
Inventory
MRP
Service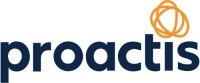 PROACTIS
Proactis Spend Control and Procurement solutions help reduce costs, improve efficiencies, and mitigate risk
Proactis is a modular solution that helps you automate and transform:
Purchasing
Accounts Payable
Employees Expenses
Supplier Engagement
eSourcing & eTenders
Contract Management
IMPLEMENTATION
LAKE consultants are some of the most experienced in the UK. We draw on that experience during your system implementation.
Our Service promise:
A solution that does what was promised
A project that completes on time and on budget
Support services you can count on
Expertise to help you adapt when things change
Professional advice to help you plan for the future
SUPPORT
LAKE is committed to delivering excellent customer service through a positive two-way partnership that delivers quality solutions in a timely and cost effective manner.
Ongoing support is provided from our dedicated service centre where you have access to members of the same team of consultants who carry out system implementations. Customers are encouraged to provide feedback and that information is used to ensure consistently high levels of service. Examples of recent feedback are given on the LAKE Customer website.
LAKE CLOUD
Cloud Solution for Infor SunSystems, Proactis and IBM Planning Analytics
LAKE Cloud is a managed service where we take care of all the hardware, software and database management activities associated with your LAKE solutions, including:
Servers
Maintenance
Procedures
Back-ups
Security
Support