Manufacturing
SAP Business One for Manufacturing
Cut operating costs, boost revenue, and improve job costing – prepare quotes for customers and manage resources, time, staff, material issuing & purchasing on a job by job basis
Reduce inventory costs with streamlined inventory
Automate production, materials planning and purchase order management
Improve compliance with regulatory and industry standards
Streamline time recording, production and machine data collection
Boost customer satisfaction with faster and more accurate order processing
Streamline Your Entire Business with a Single System
SAP Business One includes all the processes you need to run your entire business. Unlike niche solutions, it provides complete business management functions covering financials, sales, customers, inventory, and operations.
Strengthen Customer Relationships and Loyalty
SAP Business One helps you manage sales, customer service, and support by integrating these functions with other business functions across the company.
Act on Instant and Complete Information
SAP Business One delivers compelling reporting functionality and information access that allow you to get crucial insights into all parts of your business. Interactive drill-down functionality and a variety of presentation formats allow you to click through relevant data and get answers at any time.
Adapt to Meet Your Changing Needs
You can set up and configure SAP Business One quickly, and as your business grows, you can adapt and customise the software to meet your changing needs.
---
Testimonial
---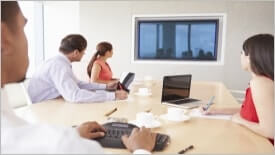 SAP Webinars


ERP for Small to Mid-Sized Companies

Join us for this interactive webinar in which we take a look at SAP Business One from LAKE.