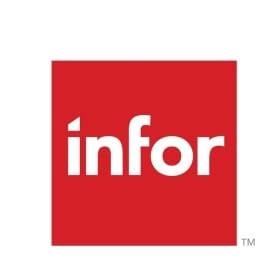 Multi Company Accounting Software
Request Software Demonstration
The work of the head office finance team often involves drawing data from multiple systems and numerous companies, sometimes crossing geographical borders. This data then needs to be analysed in the appropriate level of detail prior to publication.
Infor SunSystems from LAKE is ideally suited to the needs of growing companies that need to report across multiple entities. It fulfils the requirements for head office accounting, group consolidation and reporting. SunSystems is an easy to use, flexible and cost effective solution to your multi-entity accounting needs.
Group Consolidation
Multi-Company
Maintain unlimited companies including Trading businesses, PLC's, Holding Companies, and Dormants in multi-currency ledgers and drill around them at will.
Consolidation and reporting to UK/US GAAP and IAS
Streamline the period-end consolidation process, and automate the publication of reports in any number of formats including Internal Management, UK GAAP, US GAAP, and IAS (or IFRS).
Inter-Company
Eliminate the pain and strain of inter-company account reconciliations with automated two-way postings, recharges, and reconciliations.
Group Financial Reporting
Multi-Currency Accounting
Manage the International aspects of your business with the unrivalled power and simplicity of SunSystems multi-currency facilities including unlimited currency codes, up to five currency values per transaction line, and flexible reporting in any currency including GBP, Euro, and US Dollar.
Multi-Dimensional Analysis
SunSystems combines unrivalled analysis power with a clean, simple Chart of Accounts. Analyse activity by Company, Function, Country, Line of Business, Project etc., without having to manage a long, complicated account list.
Flexible Reporting
Produce reports and reporting packs in any number of formats in minutes rather than days or weeks. Create reports across multiple companies with drill down to transaction data.
Systems Integration
LAKE solutions streamline the integration of your head office finance system with other all business systems. Save time and money by exploiting real-time or batch interfaces to ERP, eCommerce, Treasury Management, HR, Payroll, and other business applications.
---

Contact us
0113 273 7788