AHR upgrades to Infor SunSystems 6 from LAKE
AHR have been a LAKE customer for over 12 years. The decision to invest in SunSystems and Q&A from LAKE was driven by a desire to maintain all core business systems on current and supportable IT platforms.
Jon Isherwood, Senior Account Manager at LAKE, comments:
"We are delighted that AHR have reaffirmed their commitment to SunSystems. Its powerful and flexible reporting capability makes it ideally suited to the needs of a complex business such as theirs."
AHR
AHR is one of Europe's longest standing architecture and building consultancy practices, with experience dating back to 1835. AHR today is one of Europe's largest practices and has evolved into an international business encompassing 450 staff in 13 offices.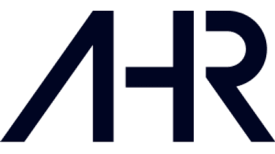 ---

Contact us
0113 273 7788