C40 and LAKE working together to implement a new Infor SunSystems finance system
C40 Cities Climate Leadership Group Inc. (C40) has selected LAKE to implement a new finance system based on Infor SunSystems software. SunSystems was chosen as the 'best of breed' solution for the growing international not-for-profit organisation. C40 selected LAKE for their partnership approach to system implementation and experience in the not-for-profit sector.
Best of Breed
The choice of a new finance system went hand in hand with establishing a new finance team, based in London. Amy Gutcher, Head of Finance for C40 explains their approach to system selection and reasons for choosing SunSystems:
"We were establishing a team in London and we had an open mind as to which system to choose. I talked to a number of other charities and alongside my online research, identified 5 possible systems.

Early in the process it became apparent that we would need to choose between ERP and 'best of breed'. We chose 'best of breed'. C40 has grown rapidly and it is crucial to remain flexible, should we, for example, require CRM in the future. With ERP we felt we might have to compromise those requirements. With 'best of breed' we can choose the best CRM system, the best finance system and so on.

We chose SunSystems for several reasons. Firstly, it is such an open system, which should enable a straightforward interface with all of our other systems. SunSystems also provides excellent reporting capability - the analysis and multi-currency features are particularly strong. Finally, SunSystems is widely used by organisations similar to C40, which can help with recruitment, as potential applicants will be already familiar with the system."
Partnership Approach
For C40, the choice of LAKE was an important factor in the selection process. Amy explains:
"Right from the first meeting it was apparent that the team from Lake had a good understanding of our needs and plenty of relevant experience. Also, their partnership approach to system implementation really struck a chord. We felt that here was someone we could work with."
Adrian Howard, General Manager, for LAKE comments:
"2016 is our 25th year of implementing SunSystems solutions and we have been active in the not for profit sector right from the beginning. Our partnership with C40 represents a further strengthening of our presence in this sector.

SunSystems is particularly well suited to the needs of not for profit organisations. Even more so now that Cloud delivery is an option. By buying into LAKE Cloud, C40 have reduced their reliance on IT support and maintenance, leaving them free to focus on what they do best."
About the C40 Cities Climate Leadership Group
The C40 Cities Climate Leadership Group, now in its 11th year, connects more than 80 of the world's greatest cities, representing 600+ million people and one quarter of the global economy. Created and led by cities, C40 is focused on tackling climate change and driving urban action that reduces greenhouse gas emissions and climate risks, while increasing the health, wellbeing and economic opportunities of urban citizens.
Working across multiple sectors and initiative areas, C40 convenes networks of cities providing a suite of services in support of their efforts, including: direct technical assistance; facilitation of peer-to-peer exchange; and research, knowledge management & communications. C40 is also positioning cities as a leading force for climate action around the world, defining and amplifying their call to national governments for greater support and autonomy in creating a sustainable future.
The current chair of the C40 is Rio de Janeiro Mayor Eduardo Paes; three-term Mayor of New York City Michael R. Bloomberg serves as President of the Board. C40's work is made possible by our three strategic funders: Bloomberg Philanthropies, Children's Investment Fund Foundation (CIFF), and Realdania.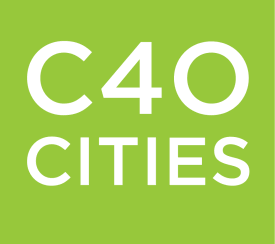 ---

Contact us
0113 273 7788