Not for Profit Webinars


Infor SunSystems - Financial Management for Not for Profit
Infor SunSystems is a leading charity accounts software solution and LAKE has more than 25 years experience in the sector.
In this webinar you will learn some of the key reasons for recommending SunSystems to you.
Dates: 21st February or 17th April
Time: 10:30-11:30
Format: Live web demonstration
Flexible Analysis
SunSystems combines unrivalled analysis power with a clean, simple Chart of Accounts. Analyse activity by cost centre, property, project, funding source etc., without having to manage a long, complicated account list.
Powerful Reporting
Produce reports and reporting packs in any number of formats in minutes rather than days or weeks. Create reports across multiple companies with drill down to transaction data.
Improved Systems Integration
Connect all your front and back office systems. There will be no re-keying of data with a financial management solution tightly integrated with systems for membership, payroll, donation, bank etc.
---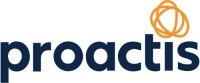 Other Webinars
Proactis Purchase-to-Pay helps control the purchasing process and generate savings to the bottom line.
Webinar Title: Proactis Purchase-to-Pay
Format: Live web demonstration
Select from available dates and times
---

Contact us
0113 273 7788