Capture expenses on the move with the new Proactis 17 mobile app
Users of the latest release of Proactis Expenses can now capture expense claims "on the go" via a mobile app. This exciting new facility allows mobile users to take photos of receipts and send claim details in without having to wait for their next visit to the office.
It is available now for download from the Apple App Store and Google Play Store. Search for Proactis Expense Capture.
The following application and mobile operating system versions are supported:
Proactis P2P version 17, patch 66 or above
Android Jelly Bean 4.2 or above
iOS 10 or above
Configuration
As above, the app only works with Proactis 17, patch 66 and above. It is configured in the Proactis Management Console and requires your IT team to allow connectivity into your P2P server.
To find out more
Please contact your LAKE Account Manager for further details or to arrange a demonstration.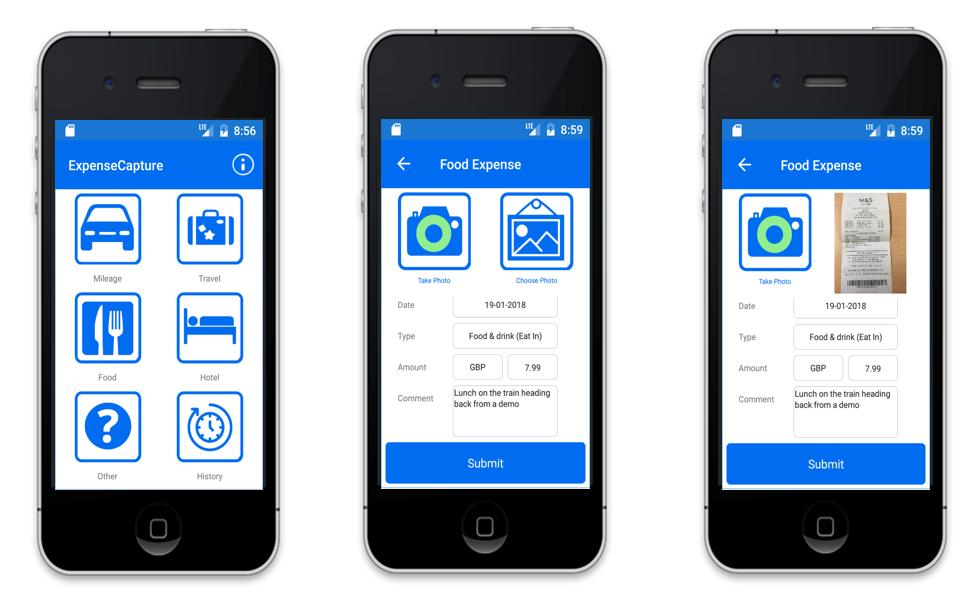 ---

Contact us
0113 273 7788