Johnsons Garden Buildings streamlines business processes with SAP Business One from LAKE
Johnsons Gardens Buildings has chosen LAKE to implement and support SAP Business One deployed in the Cloud and powered by SAP HANA. SAP was chosen for the versatility and scope of the solution. LAKE was chosen for the transparency, honesty and realism of their approach to system implementation.
SAP replaces a combination of spreadsheets and SAGE software. Anthony Dungar, Director of Operations, explains:
"We have known for a number of years that we needed a proper system. Our business has grown considerably in recent years. As it has grown, we have developed manual processes to enable us to operate. Many of these processes involve information being keyed and then rekeyed into spreadsheets. Every time this happens there is the potential for human error. It is also very inefficient and time-consuming."
SAP Business One was selected following a review of market-leading alternatives based on personal recommendations and independent internet research.
"SAP Business One was recommended to us by the Managing Director of a company we do business with. We compared it with several leading ERP systems but when we had completed our due diligence on them we kept on coming back to SAP Business One. From CRM through to Stock Control and Reporting it ticked the most boxes in terms of its versatility and scope of what could be achieved with it."
Service is one of the ways in which Johnsons differentiate themselves from their competitors. It is therefore, perhaps, unsurprising that service was also a key factor in the selection of implementation partner.
"As part of our due diligence we reached out to two or three implementation partners, including the one that had supplied the company that recommended SAP Business One. With LAKE, we found from the outset that there was a high level of transparency, honesty and realism that we found quite refreshing. That set them apart from the others we spoke to."
About Johnsons
Johnsons Leisure Ltd, trading as Johnsons Garden Buildings, is a family run business supplying and installing high quality garden buildings and garden rooms. The company showcases its products through a growing number of display villages, located at garden centres throughout the South East of England.


---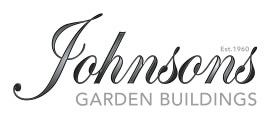 ---

Contact us
0113 273 7788