Flying the flag for SAP Business One
LAKE will be promoting LAKE solutions for Manufacturing and flying the flag for SAP Business One at the this year's Manufactured Yorkshire on the 10th May.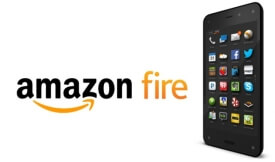 Win an Amazon Fire
Visit the LAKE stand - number 36 - for the chance to win an Amazon Fire. The prize draw will take place on the LAKE stand at 2.30pm.
Date: Wednesday 10th May
Time: 8.00am - 3.00pm
Venue: Centenary Pavilion Suite, Elland Road, Leeds
Glenn Cheetham, Sales Manager for LAKE, comments:
"Manufactured Yorkshire is the region's biggest manufacturing exhibition, SAP is a market leading Enterprise Resource Planning (ERP) solution for manufacturing and LAKE is the only SAP Partner in Leeds. We are ideally placed to fly the flag for the SAP Business One brand."

---

Contact us
0113 273 7788