Paragon Brands has selected SAP Business One from LAKE to streamline its management of stock and improve financial control. SAP was chosen for its flexibility and value when compared to market-leading alternatives.
Chris Jones, Managing Director, explains the reasons for their choice of SAP Business One:
"Our business has operated as a subsidiary of another business for the past three and a half years, but we are now branching out and running our own operation. One of the first things we need is a really solid ERP system to help us manage the growth we are forecasting."
We compiled a list of six leading ERP systems to include in our review. Two of those were ones that claimed to be ready made for the drinks business. Ultimately, it is the flexibility of SAP Business One that has drawn us to it. We don't need to be working off some proprietary system developed for the drinks trade. SAP Business One offers flexibility to tailor the system to our needs. It also turns out to be the best value option. We can have all the functionality of the bespoke package in a much more cost-effective way."
Chris Jones makes the following comments regarding LAKE and the service they provide:
"We were aware of some of the great service reviews LAKE have received, and so far I have found the LAKE team to be incredibly helpful. Long may it continue."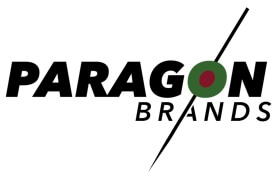 About Paragon
Paragon Brands is a premium drinks brand distributor focused on developing sales and brand growth across all trade channels in the UK.