The Networking People (TNP) has selected SAP Business One from LAKE to streamline business processes and improve reporting. Business One was chosen for being the most flexible solution to the needs of a growing network services business.
Liz Stoker, Accountant, comments on their reasons for choosing SAP:
"We had outgrown the capabilities of the cloud accounting software we were using. SAP Business One provides much greater flexibility. One of the really good things about it is the scope of the solution. It goes beyond the essentials of accounting and reporting to include order processing, stock management and more. This makes it a really flexible choice for a growing business such as ours."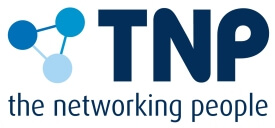 About TNP
TNP provides Internet connectivity, network consultancy and engineering services to organisations throughout the UK. TNP supplies independent advice allowing large organisations to design, build and operate their own networks independently of the established telecoms companies. TNP's focus is on offering its products and services to the high capacity users of the internet and networking in local government, education, medium-to-large enterprises and wholesale telecoms carriers.