Sales Management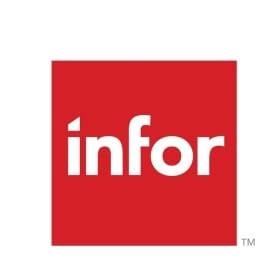 SunSystems Sales Management combines with integrated modules for Recurring Invoicing and Collect Debtor Management to provide a comprehensive solution that includes sales order entry, sales invoice processing, contract management, sales reporting, pricing and credit management.
Sales Order Management
Sales Order Management is feature-rich software enabling end-to-end control of any sales cycle, no matter how simple or complicated. This flexible solution will help you streamline processes and speed up the delivery of customer invoices. The key components of this module are sales order entry, acknowledgements, packing slips, dispatch documents, and invoicing.
Sales Order Management provides flexibility to analyse transactions by, say, Region, Project, Sales-Person and Department etc. and extensive user-defined value calculations.
This module can be configured to take feeds of data from third-party applications. Examples include hours worked, project codes and work type. And, critically, the SunSystems Financials ledger is updated in real-time.
Recurring Invoicing
SunSystems Recurring Invoicing enables the production of all sales invoices at the click of a button. It is designed for companies that have repeat billing and, or, contract management requirements. It offers a range of time saving facilities and ensures relevant analysis is available to management.
Key features include:
Comprehensive contract details can be maintained, including start and end dates, contract review dates, plus many additional date, text and value fields for holding user defined data
Maintenance of user-defined recurrence dates that informs users when invoices should be produced for a particular contract e.g. daily, weekly, monthly, quarterly, annual billing periods
Application of ad-hoc charges, or credits, that can be added to a customer at any time and automatically incorporate these additions to the customer's next invoice when generated
Ability to automate delivery of sales invoices to multiple billing or funding parties held against a single contract, and all at the click of button
Real-time postings of sales transactions to Debtor, Revenue and VAT accounts, plus automated posting of deferred income
Seamless integration with third-party applications, including Excel, allowing users to feed contract and sales information e.g. number of hours worked, say, by project, client, department etc. straight into the SunSystems Recurring Invoicing module
Automated delivery of Sales Invoices and Credits, say, by email to all customers during a SunSystems billing run
Debtor Management
SunSystems Collect is an account management tool designed to help get outstanding invoices paid as quickly as possible. It streamlines credit control to improve productivity and to bring immediate cost benefits. Collect will increase your working capital and reduce overdue payments by automating the sending of regular statements and reminders.
SunSystems Collect provides exceptional flexibility, with multi-user and multi-currency functionality as standard. This powerful module records a continuous thread of all communications with your customer to give you better traceability.
Collect can be personalised for each user, allowing you to generate a daily activity list based on action codes and promise dates.