C40 Testimonial


Infor SunSystems
Transcript
"C40 Cities Climate Leadership Group is a network of over 80 mega cities around the world sharing best practice on actions to combat climate change and to reduce greenhouse gas emissions."
"So we are a charity in the United States and we are applying for charitable status in the UK and as a result of that we were interested in the best practice financial software used. SunSystems was the obvious solution for us."
"The introduction of SunSystems was alongside significant changes within the finance department to bring our accounting function as a whole in house."
"Now that we do have SunSystems this means we can move from a quarterly financial reporting process to a monthly financial reporting process. And in that monthly financial reporting process we have the analytical capabilities to delve into spends on both an expenditure type, be that travel or staff costs, on a department spends, be that finance and operations teams or our global initiatives team, on a project basis, so is this a project supported and funded by one donor or provider and on a restricted or unrestricted basis."
"When we met with LAKE it was immediately clear that we would have a good rapport with the LAKE colleagues who we met and that their organisation was the one that best fitted our kind of vision and ethos of the SunSystems and the implementation project. LAKE wanted to help us project manage it but not be too involved in forcing requirements on us when we could actually get to a really good tailored customised solution that suited C40's needs and the LAKE approach really worked with us to get an excellent solution."
"We felt that having the ability to host SunSystems on the cloud was really valuable to us. We do have an IT department based in New York but they're a pretty small team. Their expertise is not in financial system hosting and the solution we were able to have through LAKE Cloud it appeared right from the start to be an obvious benefit to us in that we were using some valuable expertise to support our in house capabilities and everything we have found to date has been completely in line with our expectation. The LAKE Cloud has enabled us to focus on what we're good at and let others do what they are good at."


---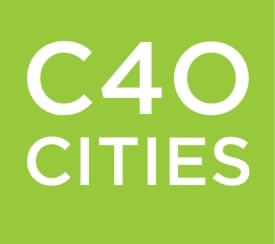 ---
News
Leading charity chooses LAKE to implement a new finance system based on Infor SunSystems
---

Contact us
0113 273 7788