Supporting the work of the Charity Finance Group in 2020
LAKE is proud to announce our participation in two major events in the CFG calendar in 2020. The first is by providing one of the expert speakers for the Northern Members' Conference on the 25th March, the second is as an exhibitor at the Annual Conference on the 7th to 11th December.
Representing LAKE at these events will be Jon Isherwood:
"The theme for the northern members meeting is improving financial processes. That is something we have been helping charities do for nearly 28 years. Our contribution to the meeting will draw on that experience."
"We have been an exhibitor at successive annual conferences since 2007. The conference and exhibition promotes understanding of current issues and is a great way to engage with the sector."
About LAKE
Not for Profit specialist, LAKE, is a software and services company providing financial and business management solutions based on Infor SunSystems, Proactis, Advanced Data Automation and 28 years' experience. LAKE has been a Corporate Partner for the Charity Finance Group for more than 13 years.


---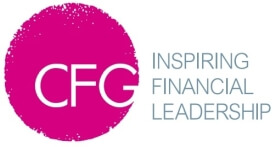 ---

Contact us
0113 273 7788