Infor SunSystems 6.3
Infor SunSystems 6.3 is available now. This, the latest version of SunSystems, delivers significant functionality and usability enhancements, meets today's customer expectations for a "web first" deployment strategy, and provides access to a range of new and exciting options.
It will be complimented in the near future by a new Xi Platform. This will give customers the option to add a fully integrated Document Management system and a new SunSystems Portals facility.
Enhanced Usability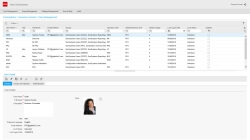 Configuration Manager


Brings configuration settings together into a single web-enabled management console. Settings include allocation of memory in the new Ledger Import caching feature. Memory caching can improve Ledger Import speed by 2-3 times.

Web First


The browser client has been extended to include a SunSystems Connect (SSC) portal and enhanced Transfer Desk and User Manager capabilities.

Other


Includes some "behind the scenes" enhancements such as a .Net Framework rewrite and implementation of SQL Always On Failover - to automatically reinstate SunSystems connections following, say, a network failure.
Core Features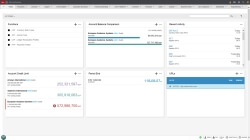 Currency Rate Type


The ability to group currency rates by any criteria you see fit

Withholding Tax


Calculation of Withholding Tax has been made a standard feature of SunSystems rather than requiring use of an analysis code.

Requisitioning


Includes the ability to create a purchase requisition from within SunSystems, check available budget and submit to an approver for approval.

SunSystems Home Pages


Improvements to the home page within the web client, including graphics and other widgets from which the user can drill down to underlying data.

Static Data Status


New static data records (such as GL Account code, Cost Centre, Supplier, Bank Details etc) can be set to a new status of "Draft", allowing configuration of approval workflow and review.
Xi Platform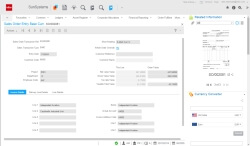 Portals


Provides secure access to SunSystems data without requiring a SunSystems login. Employees, Customers and Suppliers can gain access to details of invoices, orders and balances.

Document Management


Attach and view documents that are associated with records in SunSystems.


---

Contact us
0113 273 7788