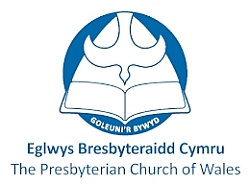 The Presbyterian Church of Wales upgrades to LAKE Cloud
The Presbyterian Church of Wales relies on Infor SunSystems software from LAKE Financial Systems and has done for many years. The move away from on-premise deployment to LAKE Cloud was driven by a decision to deploy cloud systems wherever possible.
Owain Hughes, Financial and IT Administrator, comments on their reasons for investing in LAKE Cloud and the implementation process:
"With LAKE Cloud, server provision, management and security are taken care of. It also includes regular patching of SunSystems. LAKE Cloud provides continuity of service and makes it easier for us to stay up-to-date with our IT systems. Locating our systems on the Cloud also provides flexibility for staff that work remotely.

The transition to LAKE Cloud went hand in hand with an upgrade to the latest version of SunSystems - version 6.3. Before we started the project, I expected that there would be challenges along the way. As things turned out, the implementation went very smoothly. LAKE provided excellent guidance and project management."
The Presbyterian Church of Wales is one of the largest Christian denominations in Wales, with some 20,000 members and around 600 churches. It is a charity registered with the Charity Commission.
October 2018


---

Contact us
0113 273 7788