Scarborough Group International, a leading property investment and development business, has renewed its commitment to LAKE solutions by upgrading to the latest versions of SunSystems and Proactis. The upgrade was driven by a desire to move IT infrastructure forward onto the latest Microsoft platforms and to benefit from new features such as Drill, Expand, and Breakout in Infor Q&A 11.3. The move to Proactis 20 also reduces the future cost of ownership by removing the need for large-scale upgrades.
Following successful completion of the project, Waseem Tariq, Group Financial Controller, reflects on the support they received during the upgrade process.
"The LAKE team were there to guide us through every stage of the project, from project definition through to execution. The level of support has been very good with the LAKE project manager on hand to ensure things progressed as smoothly as possible. We haven't had any unexpected issues.
I would like to thank give special thanks to Amy, Debbie, Antonio and Cedric; the key members of the LAKE team involved in our upgrade. They helped us deliver a successful project on time, without any major issues."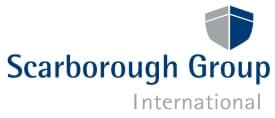 About Scarborough Group International
Founded by Kevin McCabe in 1980, Scarborough Group International has grown from a UK based Real Estate developer and investor into a global organisation with an award-winning portfolio of projects.
To learn more, please visit the Scarborough Group website.