Scarborough Group saves time and improves efficiency with Proactis AP Automation
Scarborough Group International has invested in Proactis AP Automation from LAKE, to streamline invoice registration and supplier payments. LAKE were chosen as a trusted supplier of financial management solutions based on Infor SunSystems.
Gareth Ede, Financial Controller, outlines the background to selecting Proactis:
"We currently have a manual authorisation process which is simply no longer workable in the face of increasing invoice volumes. Each time we receive an invoice our Purchase Ledger Clerk scans it then types an email to an authoriser. The email asks him or her to review the invoice and reply saying if it is authorised or not. Once authorised our clerk then has to send it on to a second and then a third authoriser. When the invoice is fully authorised the data is manually keyed into our finance system - SunSystems. There can be hundreds of invoices flying around in this manner and our Purchase Ledger Clerk has to keep track of all of them. We are, as you can imagine, constantly firefighting."
The LAKE solution combines Proactis and SunSystems to streamline the entire Accounts Payable process from invoice registration to payment. Gareth Ede comments on the benefits of this approach:
"Proactis is going to save a massive amount of time. We will scan the invoice, input the data once then push it out to all authorisers simultaneously. Once in the system we shouldn't need to intervene until the invoice comes to payment or when an authoriser says there is a problem."
About Scarborough Group
Founded by Kevin McCabe in 1980, Scarborough Group International has grown from a UK based real estate developer and investor into a global organisation focussing predominantly on real estate with other past and present business interests in Europe, North America, Australia, Hong Kong, India, China and the United Kingdom.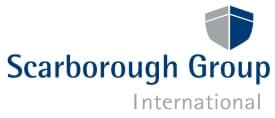 ---

Contact us
0113 273 7788