LAKE announced as Proactis EMEA Partner of the Year 2016
LAKE has once again been named Proactis Partner of the year. This award recognises excellence in customer support and leading financial performance for the year to 31st July 2016.
Adrian Howard, General Manager at LAKE, comments:
"Proactis is a leading purchase-to-pay and procurement solution for Infor SunSystems customers and LAKE are specialists in both of these systems. We have been a Proactis Channel Partner for over 13 years and SunSystems channel partner for 25 years. This award is testament to our ongoing investment in service delivery and market-leading integration and reporting solutions."
Rod Jones, CEO at PROACTIS added,
"We know that many organisations want tailored solutions that support their specific needs, which is why channel partners such as LAKE deliver exceptional added value and customer service. They are a crucial part of our business."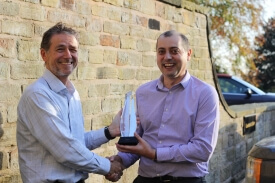 ---

Contact us
0113 273 7788