Milo Tools enables business growth with SAP Business One solution from LAKE
Milo Tools has selected SAP Business One from LAKE to streamline business processes and improve reporting. Business One was chosen for being the most flexible solution to the needs of a growing wholesale business. The implementation of SAP replaces Sage Line 50.
James Lowe, Director for Milo Tools explains their reasons for replacing Sage:
"Sage Line 50 helped us get our business off the ground when we started out three years ago. Since then our business has grown immensely. So much so that our current product range and volumes are now too great for it to cope. We had reached the limit of what Sage could do and it was holding us back."
Regarding the selection of SAP Business One from LAKE, James makes the following comments:
"I come from an accounting background. I was aware of SAP Business One and knew it to be highly regarded. We compared it with Sage 200 and another leading ERP application and found it to be our best option for a number of reasons:

Firstly, we are able to customise SAP Business One to fit our business model. We can do what we want with it. The other systems are not as flexible; they would have forced us to adopt general structures and processes.

Secondly, SAP Business One replaces our legacy CRM system. With SAP, we can combine all our systems and data in one place.

And, lastly, SAP offers more in terms of dashboards and reporting."
Milo Tools
Milo Tools supplies premium brand engineering cutting tools and related products from worldwide leading carbide manufactures. The company is based at Cleckheaton in West Yorkshire.


---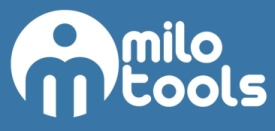 ---

Contact us
0113 273 7788