SAP Business One Profile Raiser in Bradford and West Yorkshire
LAKE has once again been flying the flag for SAP Business One in West Yorkshire, this time at a Bradford Chamber of Commerce Pure Networking Event held at the Kala Sangam Arts Centre on the 25th May 2017.
David Winkworth, Marketing Executive at LAKE, comments:
"Attendance at these events is part and parcel of our commitment to our local Chamber of Commerce and commitment to improving awareness of LAKE and the SAP Business One brand."
About LAKE
LAKE is a leading SAP Business One partner and member of the West & North Yorkshire Chamber of Commerce.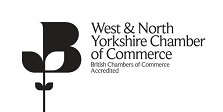 ---

Contact us
0113 273 7788