Raising the profile of SAP Business One in Leeds and West Yorkshire
LAKE will be flying the flag for SAP Business One at the forthcoming Leeds Pure Networking event scheduled for the 2nd March. Look out for the LAKE banner in the exhibition area.
Date: Thursday 2nd March
Time: 7.30am - 9.30am
Venue: The Leeds Club, Leeds
Paul Barns, Marketing Manager at LAKE, comments:
"Chamber of Commerce Pure Networking events are a great way to raise the profile of your business. The SAP brand is known throughout the world and many people think of it as only for big companies. We hope to change that perception... with a little help from our local Chamber of Commerce."
About LAKE
LAKE is an SAP Partner specialising in ERP and Financial Management solutions based on SAP Business One software. Business One (sometimes referred to as B1) is designed for small to medium sized companies and is only available through accredited channel partners.
LAKE is a member of the Leeds Chamber, part of the West & North Yorkshire Chamber of Commerce. Contact Paul Barns for details of offers for members of the WNY Chamber.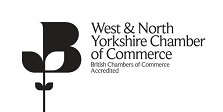 ---

Contact us
0113 273 7788