Award Winning SAP Software headlines Smarter Business Tech Live in Manchester
15th and 16th November, Manchester Central Complex, UK
SAP can expect to pick up more than its fair share of attention at the forthcoming Smarter Business Tech show in central Manchester. Most of the UK's leading SAP Business One channel partners are represented in the exhibition and SAP are headlining the conference sessions.
For latest information regarding SAP Business One, please visit the LAKE stand - C34 in the SME and Mid-Size Business Management area of the exhibition. For thought leadership regarding Cloud and its impact on ERP, please attend the session entitled "What does moving to the cloud mean?"
Drop by the LAKE stand to take part in our prize draw for an Amazon Fire. The winner will be announced at 2.30pm on the second day of the show.
Paul Barns, Marketing Manager at LAKE, comments:
"Trade shows have had something of a resurgence in recent years and Smarter Business Tech Live is the biggest ERP software show in the UK. The sheer volume of speakers and exhibitors makes it an excellent opportunity for anyone considering upgrading their financial and business management software."
About LAKE
LAKE is an SAP partner specialising in ERP and Financial Management solutions based on SAP Business One software. Business One (sometimes referred to as B1) is designed for small to medium sized companies and is only available through accredited channel partners.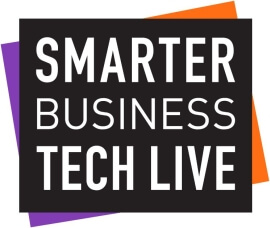 ---

Contact us
0113 273 7788