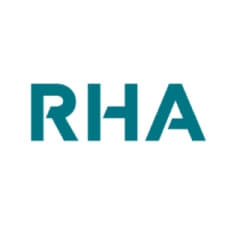 RHA Wales streamlines purchase-to-pay and financial management with Proactis and Infor SunSystems
RHA Wales has gone live with a new cloud-based purchase-to-pay and financial management system based on Proactis and Infor SunSystems. The new solution is integrated with QL Housing Management.
Lee Bolderson, Head of Finance & Business Improvement, outlines their reasons for investing in a new finance system:
"We were using a combination of QL Financials, QL Housing Management and a spreadsheet-based PO system. There were lots of paper invoices coming into finance. We were printing them off, walking them around the office to get them signed, then taking them back to Finance for processing. It lacked the sort of modern controls we needed.
"We were also heavily reliant on our IT department to get any information from the system. Reports had to be written in SQL. It was slowing us down and we were not able to self-serve."
Experience of SunSystems and Proactis, supported by LAKE, was an important factor in the selection of a new system. Lee Bolderson explains:
"The Director of Finance and I had used SunSystems and Proactis supported by LAKE in a previous organisation and could see the potential benefits it could bring. We wanted to get away from paper invoices and spreadsheets that record PO numbers and move to a system where invoices are authorised electronically. Where there is more control around approvals, payment runs and so on. We were also aware of the enhanced reporting functionality and flexibility with Infor Q&A for SunSystems. Q&A would enable the Finance team to quickly create bespoke reports."
"Our experience of working with LAKE gave us the confidence that they could deliver everything we needed. It was their willingness and ability to integrate the solution with our QL Housing Management systems that was most important."
RHA are now live on a new solution based on Proactis Purchase-to-Pay and Infor SunSystems financial management software. The new system runs from the cloud and integration is in progress with QL Housing Management to remove all manual processing and streamline the flow of information. Orders that are entered in QL will automatically feed through into Proactis, which issues them and handles all invoice matching, prior to automatic posting into SunSystems.
And for RHA, the new system could not have come soon enough.
"In the middle of March, our office closed in response to Covid-19 and all staff were working from home. We were heavily reliant on physically signing paper invoices for authorisation with the previous system, and this would have posed some logistical challenges in lockdown. The new system provided us with all the functionality and workflow required to operate remotely, and launching Proactis on 1st April with electronic authorisation in place couldn't have been better timing!"
"Now that we have Infor Q&A it has empowered my colleagues to get the reports they need, in the format they want, without putting any extra demand on our IT team."
Further development of the system is planned. RHA are looking to expand the solution to include a contractor's portal to improve the visibility of open contracts and enable self-billing.
"What we are trying to do is make it a little bit easier for our contractors and take a bit of the admin away from us too. In doing so we also expect to speed up payments to them, so it's a win-win."
RHA Wales in their own words
RHA is a Housing Association based in Rhondda Cynon Taff, South Wales.
We own and manage more than 1800 homes and properties and provide a range of services for over 3000 people living in our communities.
To learn more, please visit the RHA website.
---

Contact us
0113 273 7788