Sheffield City Trust transforms management information delivery and planning processes with IBM Planning Analytics from LAKE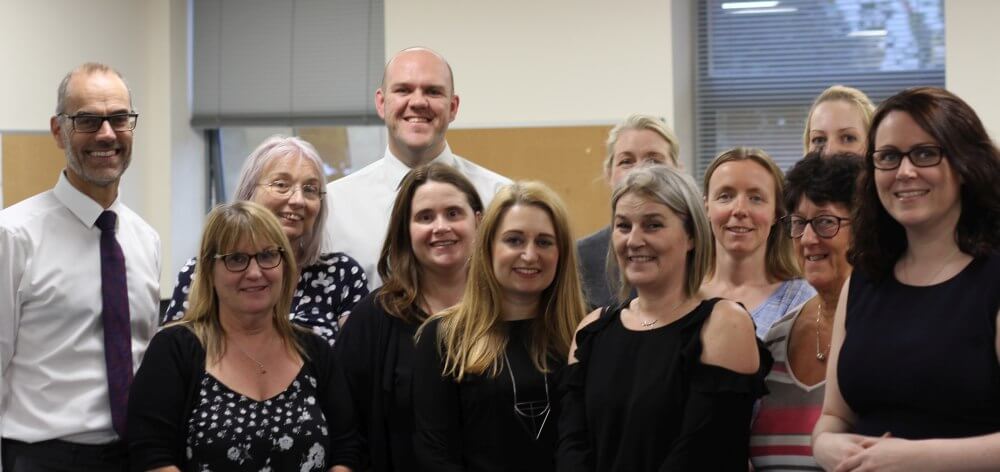 Company Background

Sheffield City Trust was created to improve the health and wellbeing of the people of Sheffield. It is a registered charity and one of the UK's largest leisure trusts managing nineteen entertainment and sports venues.
Solution Overview
IBM Planning Analytics (formerly IBM Cognos)
Infor SunSystems
Proactis
Challenges
Sheffield City Trust (SCT) had been using a financial management solution based on Infor SunSystems and Proactis software for 10 years. This solution had served the organisation well during that time, but the SCT business of today is very different to the business of 10 years ago. Despite very good work being undertaken to adapt systems to cope with changes over that period, unsurprisingly, there were areas where systems would benefit from extension or redesign to provide a much closer fit for the business.
One particular concern was the number of spreadsheets and other largely manual processes for forecasting and planning that had been bolted on to fill gaps and holes in the system solution. Another area of concern related to changes in reporting priorities. SCT's main focus of reporting had changed from Venue based accounting to Business Stream accounting. Structures and set up of the current solution did not support this Business Stream approach.
Andrew Snelling, Chief Executive, and Laura Suteria, Head of Finance, explain the background to the project:
"SCT first installed SunSystems and Proactis 10 years ago and we were a very different organisation back then. We've grown significantly in that 10 year period, taking on new venues both within and outside of Sheffield. So, a system that was absolutely fit for purpose in the way that it was written at the time, over the years has had bits bolted on and work arounds put in place to try and keep it functioning. Inevitably, that has resulted in inefficiencies. We just needed to start again with a blank sheet of paper and design a system that was suitable for the business as it looks today and, as far as possible, future proof it.
In rebuilding the system, it was critical to engage with operational colleagues throughout to ensure the end result met the needs of both the finance and ops teams."
Laura Suteria
"What we were looking to do was completely revamp the way we were accounting for the organisation, the way we were using information and how we were making it available. The purpose of this project was to answer two key questions: "are we producing the right information to manage the business?" and "how can we deliver better, more timely information to decision makers?"
Andrew Snelling
Project Scope
A detailed and wide ranging System Review resulted in the following recommendations:
Implement a made-for-purpose Performance Management solution based on IBM Planning Analytics (formerly IBM Cognos) to streamline budgeting, forecasting and publication of management information to selected business users
Re-engineer SunSystems and Proactis to suit the current financial processing requirements of the business
Move up to the latest versions of SunSystems and Proactis software
Re-map and migrate history from legacy systems to new structures
Deliver the project in two phases:

Phase one - Re-engineered transaction processing systems
Phase two - Management information and collaborative planning
Results
Following successful completion of the project Sheffield City Trust now has a financial management system that delivers the following key benefits:
Delivery of timely information to managers through a modern web-based "Finance Portal". This allows users to engage interactively with up to date, beautifully presented management information that is gathered automatically from different systems around the business
Improved collaboration between managers in the vital job of budgeting for future performance and then forecasting and re-forecasting as time goes by
A business system that perfectly fits the requirements of today's business and is adaptable for the next 10 years
A saving of time and effort out in the business and especially in the finance office
Implementation of the latest technology that is scalable and future-proof
Andrew Snelling is delighted with the outcome:
"Decision makers are now better able to see the broader picture. It has improved our ability to drill down into data to see why things are happening, where the numbers are coming from.
I think we have succeeded in making life a bit easier for our operational colleagues. Through Cognos, there has been more engagement in the process of generating management information. This has improved understanding and resulted in our numbers being more grounded in the operation.
There are also fewer opportunities for miscalculation or mis-keying. That will lead to efficiencies in the cost of delivering financial information for the organisation. Furthermore, greater accuracy should lead to better decision making."
A key feature of the new finance portal is an improvement in the presentation of management information. IBM are advocates of a more graphical representation of data. Or, as they say, "a picture of your data is worth a million cells".
Andrew continues:
"Accountants are generally comfortable with numbers. We sometimes underestimate the impact graphical information has on others understanding of what we are trying to do. The feedback I am getting from colleagues is that the graphical approach is helpful. Indeed, one of the requests we've had from our trustees is that they want to see more graphical information and different representations of performance. The dashboard approach enables trustees to see quite visually the impact of changes without having to look at tables of numbers. These are innovations which I think are important in terms of governance as well as operational management."
Andrew Snelling
Rapid Implementation
LAKE uses a structured approach to system implementation that draws on more than 25 years' experience. This method, which can be characterised as a partnership approach, results in rapid delivery and effective transfer of ownership from LAKE to client.
Laura Suteria was particularly pleased with this partnership approach:
"It was a very ambitious project to undertake in the timeframe available to us and with the resource levels we currently have within finance. We could not have done it without the expertise we have in house and without LAKE.
I would highly recommend LAKE consultants. Everyone we have dealt with really knows their stuff and provided a good level of challenge throughout the implementation process; they were not shy in suggesting better ways to do things. You need that challenge in a project of this scale."
Laura Suteria
About IBM Planning Analytics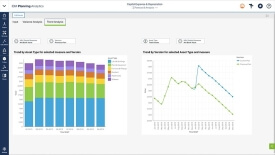 IBM Planning Analytics Express (formerly IBM Cognos) provides integrated performance management and business intelligence for workgroups and midsize organisations. It delivers planning, budgeting and forecasting, plus reporting, analysis, visualization, dashboarding and scorecarding capabilities at an affordable price. For midsize organisations embarking on or expanding an analytics strategy, this solution offers self-service access to the tools and data business users need to make timely, accurate decisions.


---

Contact us
0113 273 7788