Milo Tools Testimonial


SAP Business One
Transcript
"We set up back in 2014 as a nationwide distributor of precision tooling and our main customers are precision engineers and their sub-contractors to the large companies. We import goods from all over the world into this warehouse. We've got a telesales team. We've also got a website so people can order online 24/7
I grew up on Sage 50. I knew it inside out so, when we first started the business, that was the "go to" accounts package. Being a practicing accountant, I was always using it as a one user licence and for that it was fine. But as the business grew we took on more employees, more people were accessing Sage. It just died a death. For example, we have just brought on a new supplier in the last week or so. They've got 25,000 products. It's a totally different product range to what we currently supply. So, on SAP Business One, we just uploaded that "en masse". Within a day all the sales prices were in there, all the cost prices were in there, all the product codes. In Sage you wouldn't have been able to do that.
From getting the software installed to going live was about a month and a half to two months. It took that time to import all the products, all the sales history and we were ready to go live.
The major benefit is the speed at which you can enter orders - raise purchase orders - just actually using the software. Coming from Sage it was just so slow. It enables us to make more phone calls each day. We are able to contact more customers, get more orders processed. It allows to us to do a lot more with the employees that we have.
The support from LAKE has been second to none. I wouldn't hesitate to recommend them to any potential customers."


---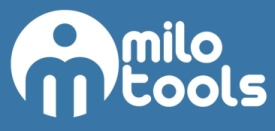 ---
News
SAP Business One - winner of Software Excellence Award
SAP Business One gains ICAEW accreditation
---

Contact us
0113 273 7788