SunSystems Webinars
Infor SunSystems Webinar:


Financial Management with the Flexibility to Grow... Anywhere

Join us for this webinar where we focus on multi-currency and multi-company reporting in Infor SunSystems.

Dates: 13th December or 23rd January
Time: 10:30-11:30
Format: Live web demonstration

Multi-Currency
Manage the International aspects of your business with the unrivalled power and simplicity of SunSystems multi-currency features. Post transactions in any currency using daily or period rates and at period-end revalue foreign exchange books at the click of a button.

Multi-Company and Consolidation
Maintain unlimited companies, each with their own base and reporting currency. Consolidate data from these companies with the minimum of fuss. Allocate costs across multiple companies and manage inter-company postings quickly and easily.

Reporting and Analysis
SunSystems combines unrivalled analysis power with a clean, simple Chart of Accounts. Report in any currency, across multiple companies. Analyse activity by Company, Function, Country, Line of Business, Project, etc. Produce reports and reporting packs in any number of formats in minutes rather than days or weeks.



---
SAP Webinars

SAP Business One Webinar:


ERP for Small to Mid-Size Companies

Outgrown your finance system? Join us for this webinar in which we take a look at the award winning SAP Business One from LAKE.

Trusted by over 55,000 small to mid-size companies in 150 countries, SAP Business One streamlines key processes – from accounting and CRM to supply chain management and purchasing.

Dates: 22nd December or 26th January
Time: 12:00-13:00
Format: Live web demonstration

Agenda:
Financial Management
Everything you need to improve reporting and streamline financial processes
Inventory management
Streamline the management of stock, reduce costs and improve customer satisfaction
Mobile service management
Get the right service technicians to the right place, on time, with the parts they need
Rapid Deployment
Learn from case study experience how to implement SAP Business One in as little as a month and a half
Cloud vs on-premise
Which is best for you?
---
Proactis Webinars
Proactis Webinar:
Purchase-to-Pay
Are you looking for Purchase-to-Pay software to extend and improve your finance system?
Join us for this webinar where we see how the market leading Proactis Purchase-to-Pay helps control the purchasing process and generate savings to the bottom line.
Dates: 12th December or 25th January
Time: 10:30-11:30
Format: Live web demonstration
Agenda:
The End User Experience of Purchasing
Proactis Marketplace – taking care of Supplier Catalogues and Punch-out
Workflow, Approvals and Budget Control
Invoice Matching and Discrepancy Resolution
Spend Visibility – Reporting, Dashboards and Infor Q&A
Integration with Infor SunSystems, Microsoft Dynamics GP, Unit4 and others
Deployment Options
Register for Purchase-to-Pay Webinar
Proactis for SunSystems Webinar:
Expense Claim Management - Clear the Paper Mountain
Join us for this webinar where we see how the market leading Proactis software helps streamline the employee expense claim process.
100% Paperless
Easy to use with mobile access
Proven integration with Infor SunSystems
Dates: 25th January or 20th February
Time: 14:00-15:00
Format: Live web demonstration
Agenda:
Look and feel
Mobile expense claim
One-click authorisation
Integration with Infor SunSystems
Register for Expense Claim Webinar


---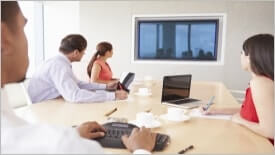 Online Workshops
Select from available dates, times and area of interest.
Online workshops provide you with a confidential one-to-one demonstration.
---
Contact
0113 273 7788
Contact form